The World's Most Advanced Software for Rapid & Accurate Analysis of Chemical Mixtures
Analyze IQ provides the world's most advanced software and services that enable commercial labs, academic researchers, and integrated system providers to rapidly and accurately analyze chemicals. It is used in Pharmaceutical, Healthcare, Petrochemical, Law Enforcement, Academic and other organizations.
Our Products:
Provide greater accuracy than competing products
Have modern, easy-to-use graphical user interfaces
Are designed to minimise risk of errors when performing analyses
Our core products, Analyze IQ Lab, Analyze IQ SmartSearch, Analyze IQ RealTime and Analyze IQ Spectra Manager enable you to identify spectra, interrogate all types of spectroscopic data automatically and organize your data effectively, to streamline decision making, thus giving you a competitive edge by reducing errors and costs.
To find out more, click on the product icons: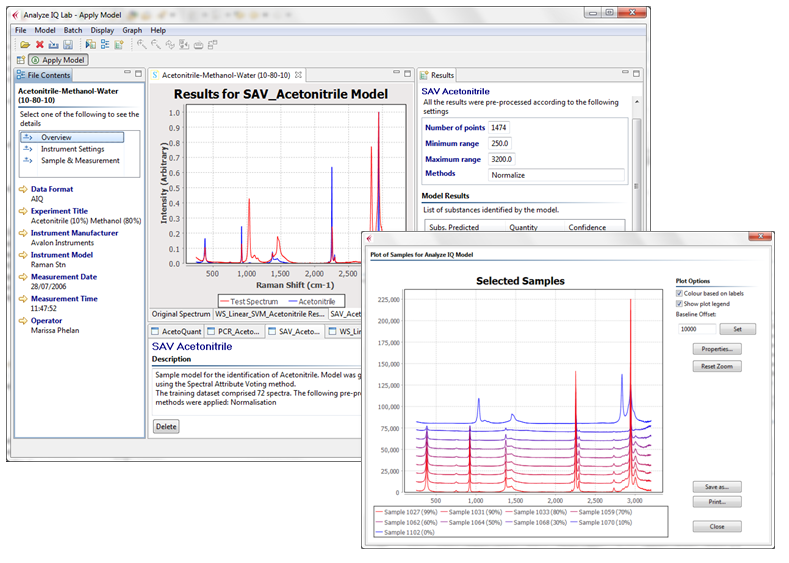 Customers Include: